Categories
Where is your training facility located?
The DBI-Pitching Easy Facility is located at 800 Flanders Road in Groton, CT, just off I-95.
Our large indoor turfed facility is home to multiple cages, open space for strength training, strength and flexibility equipment, and even rehab tables when needed. Pete Kiefer and Dennis Long teach clinics, private lessons, and host teams throughout the entire year.
During the summer, the DBI is the official training facility of the Mystic Schooners of the New England Collegiate Baseball League. If your son, daughter, or team is interested in coming in, feel free to get in touch. We'd love to have you.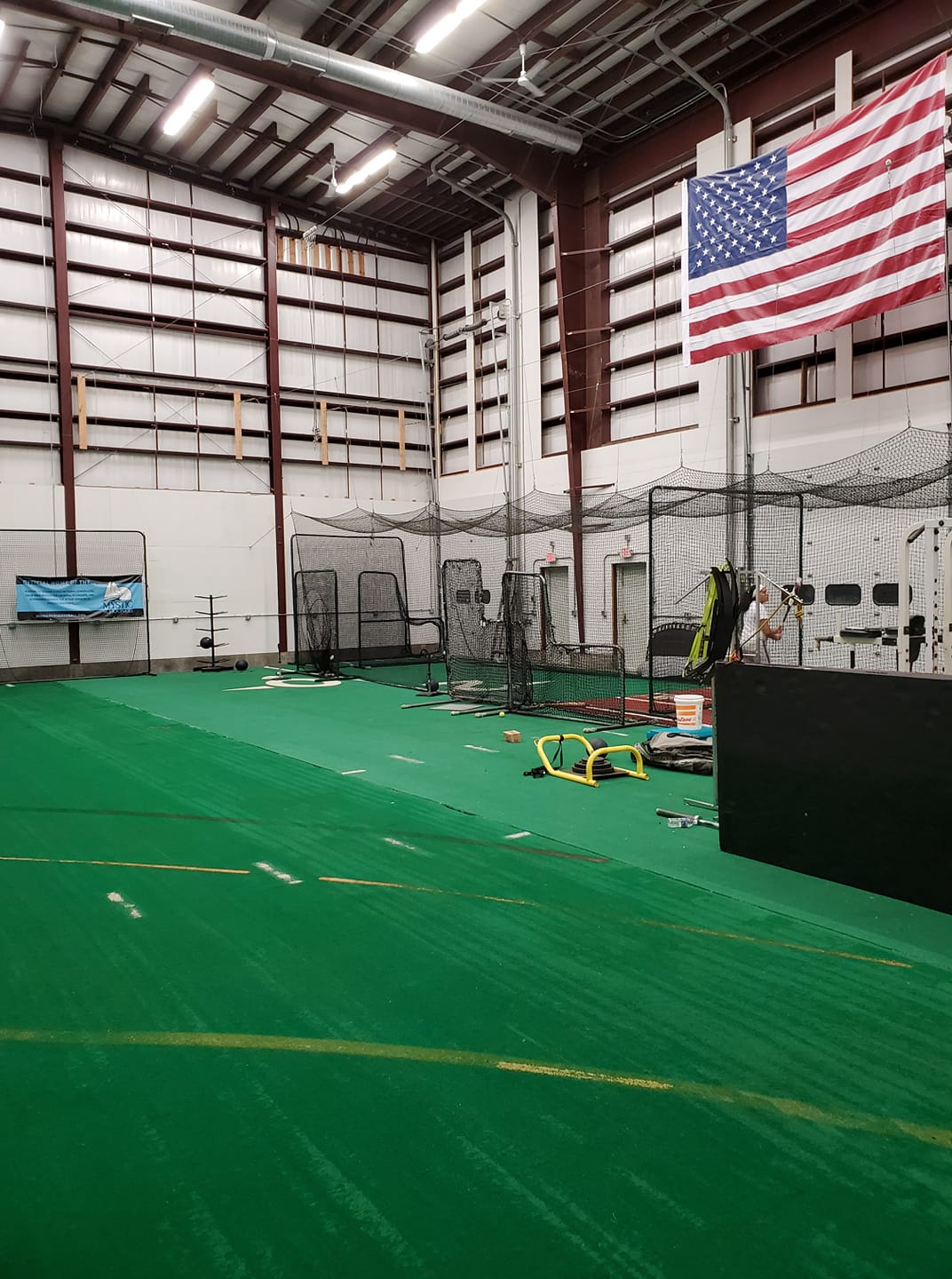 How much do pitching lessons cost?
Pitching lessons typically start at $55 for a 30 minute lesson. As we work together, it generally makes sense to purchase multi-packs, which have built-in savings. For example, a 5-Pack of Lessons costs $249 (~10% off) and a 10-Pack of Lessons gives you the best value at costs $474 (~15% off). 
Do you only offer pitching lessons?
I specialize in all aspect of pitching - both the mental and physical side. 
Presently,  I work with athletes via private pitching lessons, online pitching lessons, college recruiting advising services, and 1:1 consultations for the mental side of the game. However, when you've been around the game as long as I have, you get pretty knowledgable about all aspects. If you or your child is interested in hitting, catching, or fielding the coaches at the DBI-Pitching Easy facility would love to help. Feel free to contact me to learn more.
What are Pitch Stix? And where can I find them?
Pitch Stix are a simple and effective baseball training tool created to help develop proper arm action, flexibility, core strength, and of course, a nasty curveball.  I've developed the Pitch Stix over the last 15 years or so. The first concept was literally 3 baseballs taped together, which I used to help pitchers feel the tumbling effect of a curveball. Eventually, I been able to (with help) bring it to the point where it's engineered with durable materials and all the pitchers I work with use it in some form. Today, Pitch Stix come in different varieties to serve different purposes. There are: the softball Pitch Stix, Standard Baseball Pitxh Stix, the Pitch Stix Slider (for curveballs) and the weighted Pitch Stix (for rotator cuff, grip, and core strength). Shop Pitch Stix here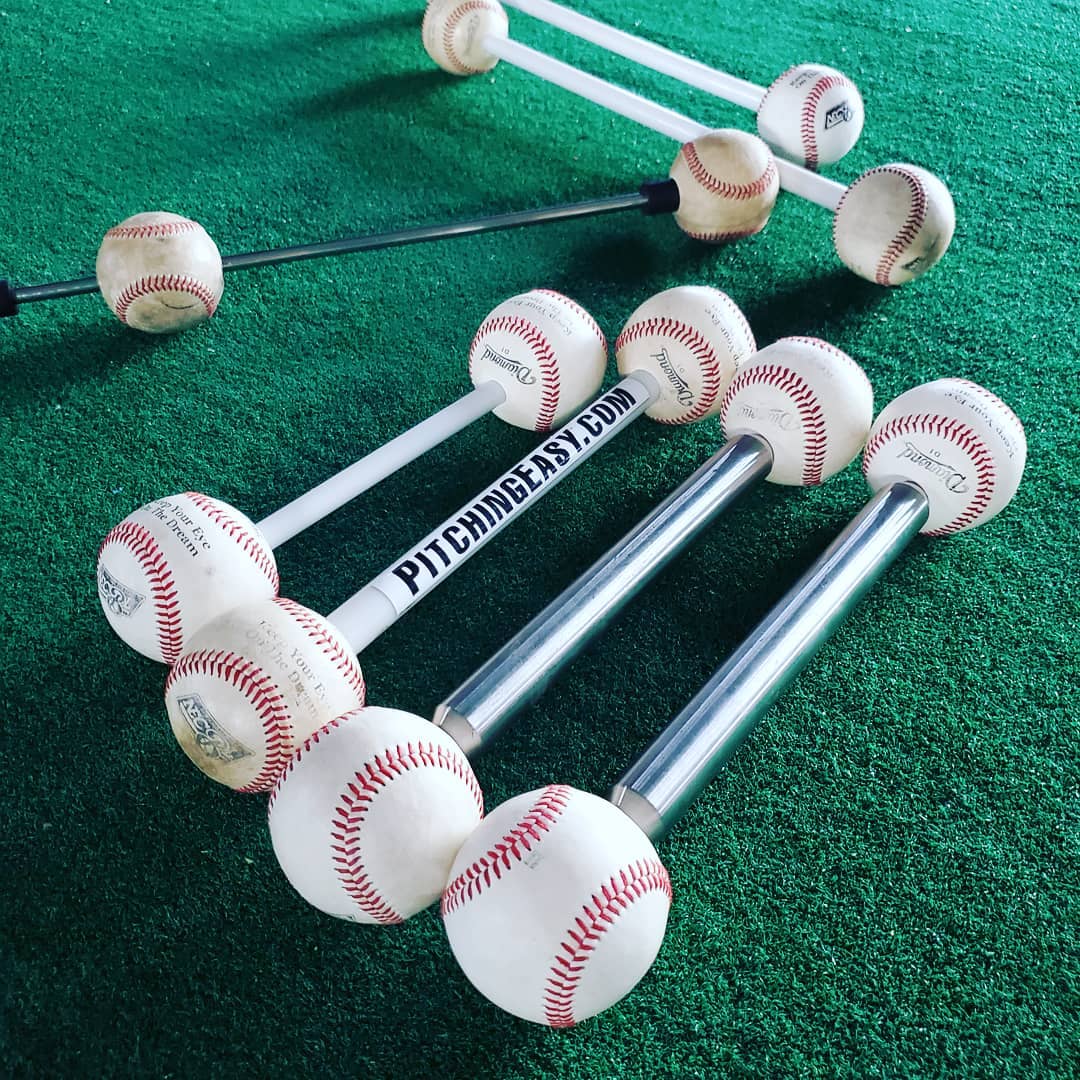 Can you help me learn how to throw a curveball?
Ah, the curveball, a formidable pitch in any arsenal. The short answer is — yes, absolutely. The long answer is — still yes, with the added fact that it takes time and practice to truly command your curveball. With the right approach, mechanics, and consistency I can help develop not just a curveball, but your curveball — a pitch that works with who you are as a pitcher and what other types of pitches you throw. Get in touch or purchase a pitching lesson pack to start working together.  And in the meantime, check out my post on How to Throw a Curveball.
My son wants to play college baseball, how does he get recruited?
The college baseball recruiting process and finding the right baseball program & school is, quite simply, stressful.
If you'd like help working through the college recruiting and selection process, I'd welcome to opportunity to help your family find a school situation that works for you.
Can both of my kids come take lessons together?
It's very common that we have siblings or good friends take a lesson in pairs — no problem. I always recommend the 10-Pack of Lessons (5 lessons for 2 kids), which has a nice discount built in.
My child is in little league, can you help?
Little leaguers are some of my favorite athletes to work with and over the years there are a lot of small tricks I've learned to get them to remember the proper habits and learn the game. So, yes — I can help especially with developing (or correcting) throwing motion, getting comfortable with grips, and understanding what it takes to throw strikes. Purchase a lesson pack to start working together or contact me to learn more.
In the meantime, check out a quick preview of how I break down the 5 basic steps to a windup for youth baseball players.
When should my child start to throw a curveball?
Learning how to throw a curveball is important, but it doesn't mean it needs to be rushed to young players. If not thrown correctly, the curveball motion can lead to injury which is never what we want to see for a pitcher. My mission is to keep all pitchers healthy for the duration of their career, which generally means learning the proper way to throw a curveball and waiting until well into teenage years. 
My child injured his pitching arm, can you help?
Pitching-related injuries are unfortunately at an all time high. I'm on a mission to promote and practice safe workouts that build strength throughout the body, and relieve stress from a pitcher's arm.  Recently, I've worked with 2 post-Tommy John's surgery pitchers, and it's been a rewarding journey guiding them back to throwing a baseball — and throwing it well! I'm especially passionate about helping pitchers suffering from injuries re-build their arm strength. If your child has undergone Tommy Johns, or another pitching-related injury I'd be happy to guide him back to pitching once cleared by a doctor. Get in touch anytime. 
Am I allowed to watch my child's lesson?
Of course. Parents are invited to listen in on most all pitching lessons, clinics, and seminars.  It is not uncommon to have a "parents lesson" as well. This is all about taking a "mental snapshot" of your child, taking a step back to assess it, and then helping form a plan for short and long term improvement.